There are several reasons a driver will need to uncouple from a trailer. Following the proper steps for uncoupling will protect the trailer and truck from preventable damage and keep you safe.
Lower the Landing Gear
Before uncoupling ensure trailer is on level ground that will support th
READ MORE >>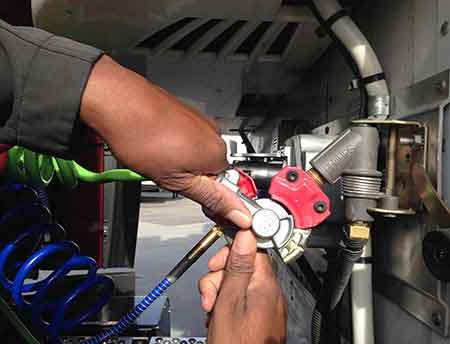 At this point, you successfully coupled to the trailer, but it's not quite time to head down the road. The electrical and air lines need to be connected and the landing gear needs to be raised all the way u READ MORE >>
Coupling is when the truck's 5th wheel locking jaws lock around the trailer's kingpin. This connection allows the truck to haul the trailer. Proper coupling techniques can prevent unnecessary damage to the equipment.
Grease 5th Wheel
READ MORE >>